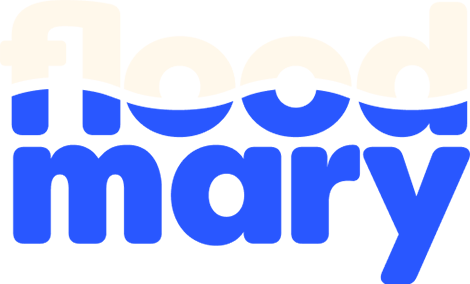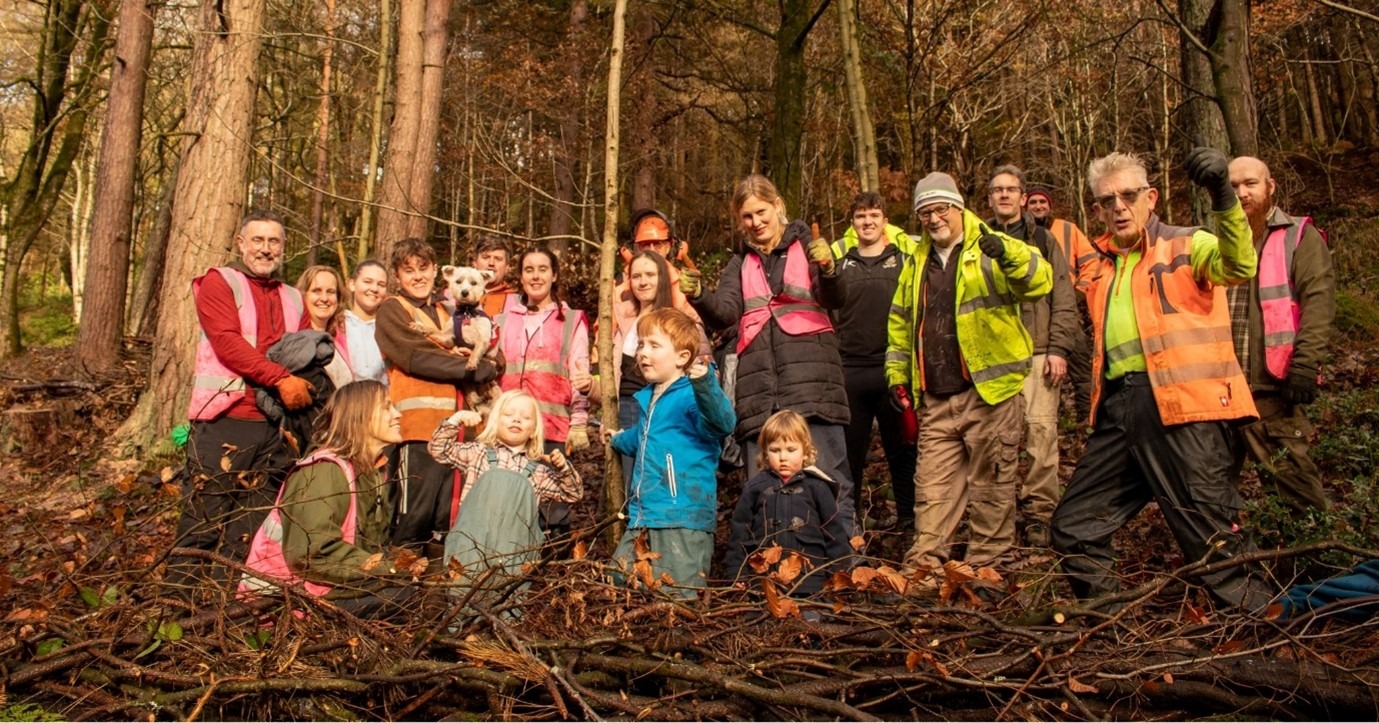 I often look at Flood Risk Management as a jigsaw of many pieces; which by working together, help reduce the impact a flood can have. Having been flooded myself, I make no apologies for always focusing on our homes and businesses and what we can to reduce our risk and recover more quickly.
An organisation I admire, Slow The Flow (a national charity, based in Calderdale),  plays an important part of that jigsaw by taking a holistic approach to Natural Flood Management (NFM):
Slow The Flow was established in response to the 2015 Boxing Day Flood event, and its devastating impact in the Calder Valley and across the UK.
Natural Flood Management – hands' on volunteering
In partnership with the National Trust at Hardcastle Crags, STF volunteers create Natural Flood Management interventions, such as leaky woody dams and contour-placed logs, . These interventions mimic the natural environment by pushing excess water onto the forest floor, slowing its flow to the main river channel. All the wood is utilised from the site as part of the National Trust's woodland management strategy. There is also a positive feedback loop, as the tree felling exposes more light onto the forest floor, leading to more vegetation growth, increasing surface roughness, increasing interception rates, increasing the amount of water stored in the headwaters rather than entering the main river.
Whilst building these physical structures, they are engaging and empowering the local community and raising awareness of flood risk, continuously; it is not just a topic which is discussed only when it is raining heavily in winter.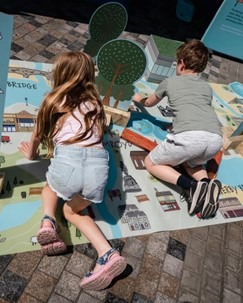 Community Engagement & Education
I was also impressed by their Summer Roadshow 2022, similar to my Floodmobile events, they instead targeted a family audience, ; engaging young children and broadening their understanding of climate change and flooding by using interactive maps and storyboards. Delivered by a team of knowledgeable trustees and volunteers who could help answer any questions or direct people to the best point of contact., in high profile locations across Calderdale including The Piece Hall.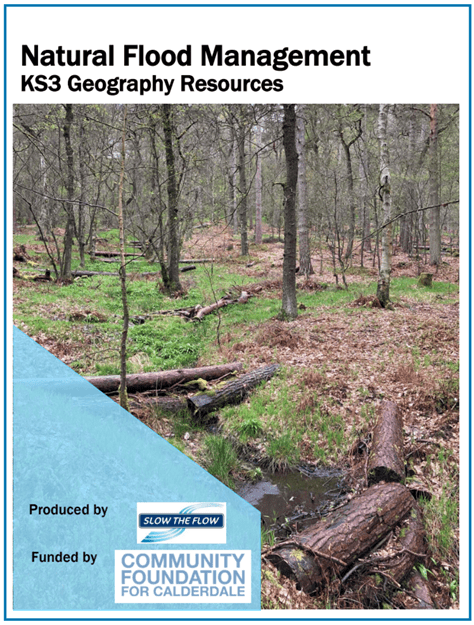 Education Resources
The trustees have also developed free teaching resources for both primary and secondary schools.  Written by teachers and designed to fit within the KS2 and KS3 curriculum, with the intention of increasing the awareness of flooding, flood related issues and the use of Natural Flood Management as an option for mitigation against floods. 

Sustainable Urban Drainage Systems (SuDS)
SuDS is another piece of the puzzle for individuals and businesses to alleviate their own flood risk. One of the Trustees is a Landscape Architects specialising in SuDS and has created resources to show how various interventions like green roofs, swales, or rain gardens, can be included in different urban spaces.
This blog has been written with the support of Sam Townsend  one of the current STF bursary holders, He is undertaking an MRes at the University of Huddersfield in partnership with Slow the Flow, investigating the impact natural flood management structures have on the biogeochemical 
You can learn more about Slow The Flow, and sign up for their mailing list, at slowtheflow.net
Copyright 2023, Mary Long-Dhonau