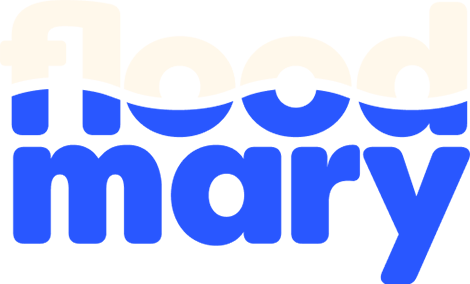 "I've been flooded myself on many occasions"
I regularly appear on national and regional TV and radio during flood events to provide active advice - I am also invited to speak at many flood risk management conferences, both nationally and internationally.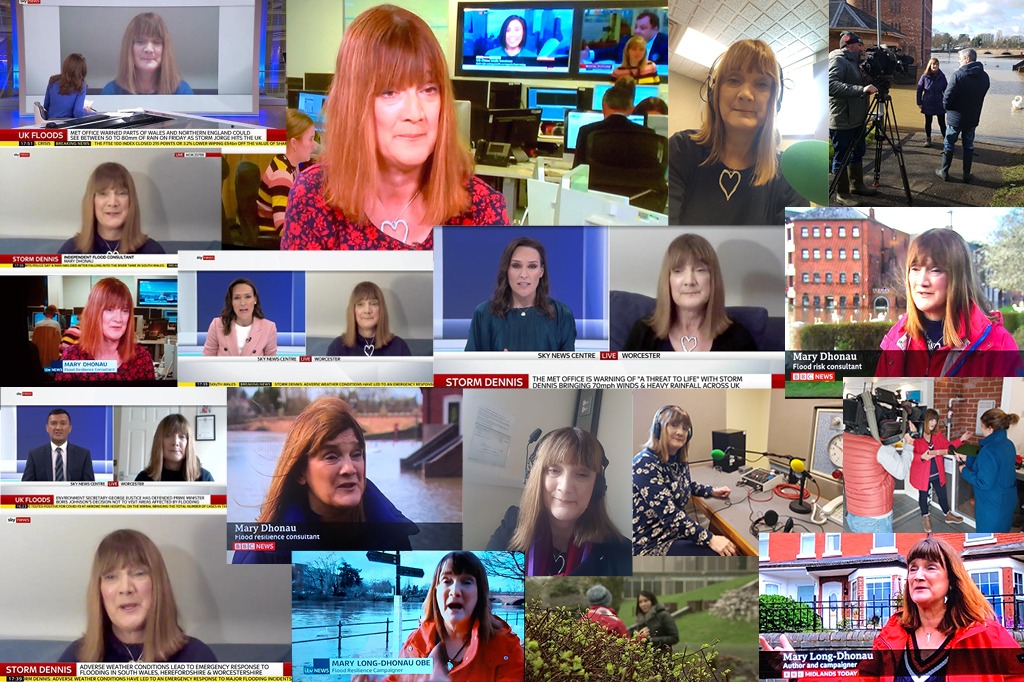 I set-up my flood consultancy business, driven by my personal experiences of flooding.  My associate, Dr Carly Rose, has also witnessed flooding first-hand and we understand the effects flooding has on people, and are both driven to raise awareness of flood risk, property flood resilience, and recoverability.
We are viewed as role models not only for supporting communities with flood 'preparation', but also going further and instigating a wide range of flood resilience and protection in properties.  Due to my prominence in supporting affected communities, I regularly work with local authorities and community groups on strategic risk awareness programmes, and in supporting communities via face-to-face engagement at events, surgeries and workshops where I offer assurance and advice on property resilience adaptation and flood recovery.
Both Carly and I have exceptional in-depth knowledge of current government strategies, flood resilience and insurance industry issues. We also offer expert literature reviews and synthesis reports for public or private organisations, and have co-authored many advice guides and eBooks, which are available as free information resources to members of the public.
"Mary's passion stems from the fact that she was a flood victim herself and only someone who has experienced this can talk knowledgeably about it. Mary's style of working was extraordinary in that she got things done in a way which got people to work with her and she commands huge respect across the political spectrum and in the media."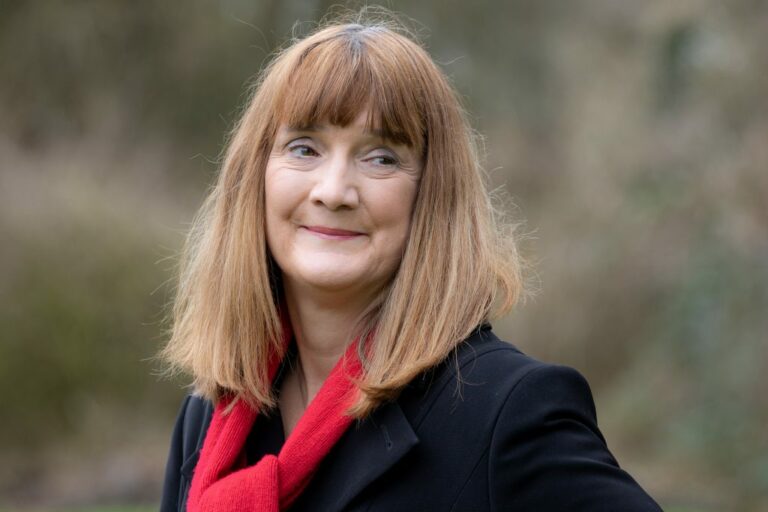 Mary Long-Dhonau OBE
Mary, also affectionately known as the 'Queen of Floods', is a trusted and respected voice amongst the community with extensive experience of working with the public in flood risk areas, as well as in partnership with Government agencies.  She has extensive involvement in supporting and advising many victims of flooding during their recovery. Mary is a huge advocate for Property Flood Resilience and is passionate about helping communities work in partnership to help minimise the disruption flooding brings.
Previously she was the CEO of the National Flood Forum before setting up her own consultancy, Flood Mary, which specialises in Property Flood Resilience support, guidance and community engagement.
Mary is very proud to have been awarded an OBE for Services to the Environment in the Queen's Birthday Honours list in 2009. In 2014 she was awarded an HonRICS, in recognition of her high profile for standing-up for the public interest regarding flooding. Mary was also given the 'Voice of the Customer 'award at the CII Public Interest Awards 2015 and an Honorary Doctorate from the University of the West of England in 2015 and was made a Hon Fellow of CIWEM in 2017.
Dr. Carly Rose
Carly was welcomed to the team in 2014 as an associate consultant, with substantial flood risk management experience gained from the Environment Agency. She's also a writer and editor who specialises in both technical and homeowner guidance.
She gained a PhD from the University of the West of England, Bristol in 2020, on 'Understanding the influence of psychology and vicarious experience on property flood resilience choices'.