The FREE Property Flood Resilience eBook
Stories from homes and businesses who have made adaptations to help them recover more quickly after a flood.
Read the eBook
Cumbria Flood Resilience Project
In 2017 I project managed the recoverable repair of two properties in Cumbria. This EMAg details what was done and what materials were used.
Read about the Cumbria project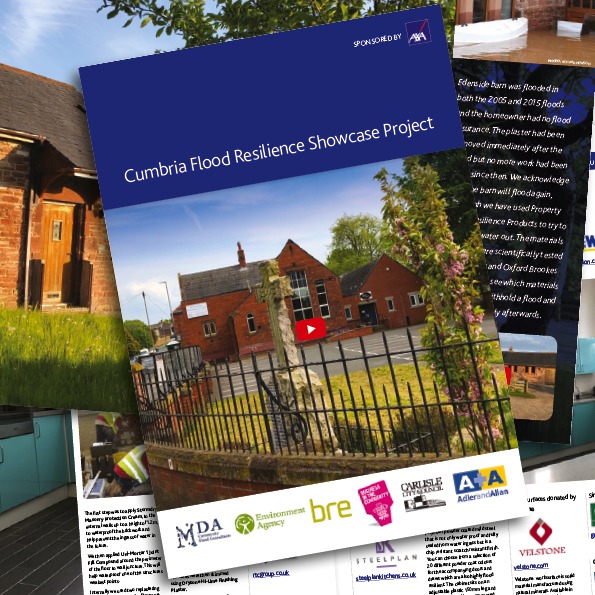 More property flood resilience stories
I have made a series of films that bring to life some of the stories featured in the eBook.