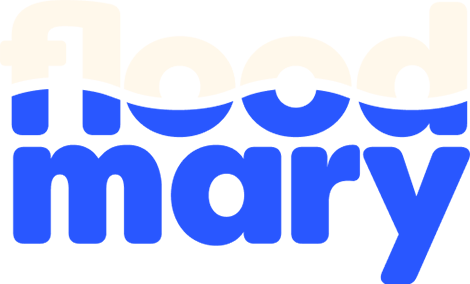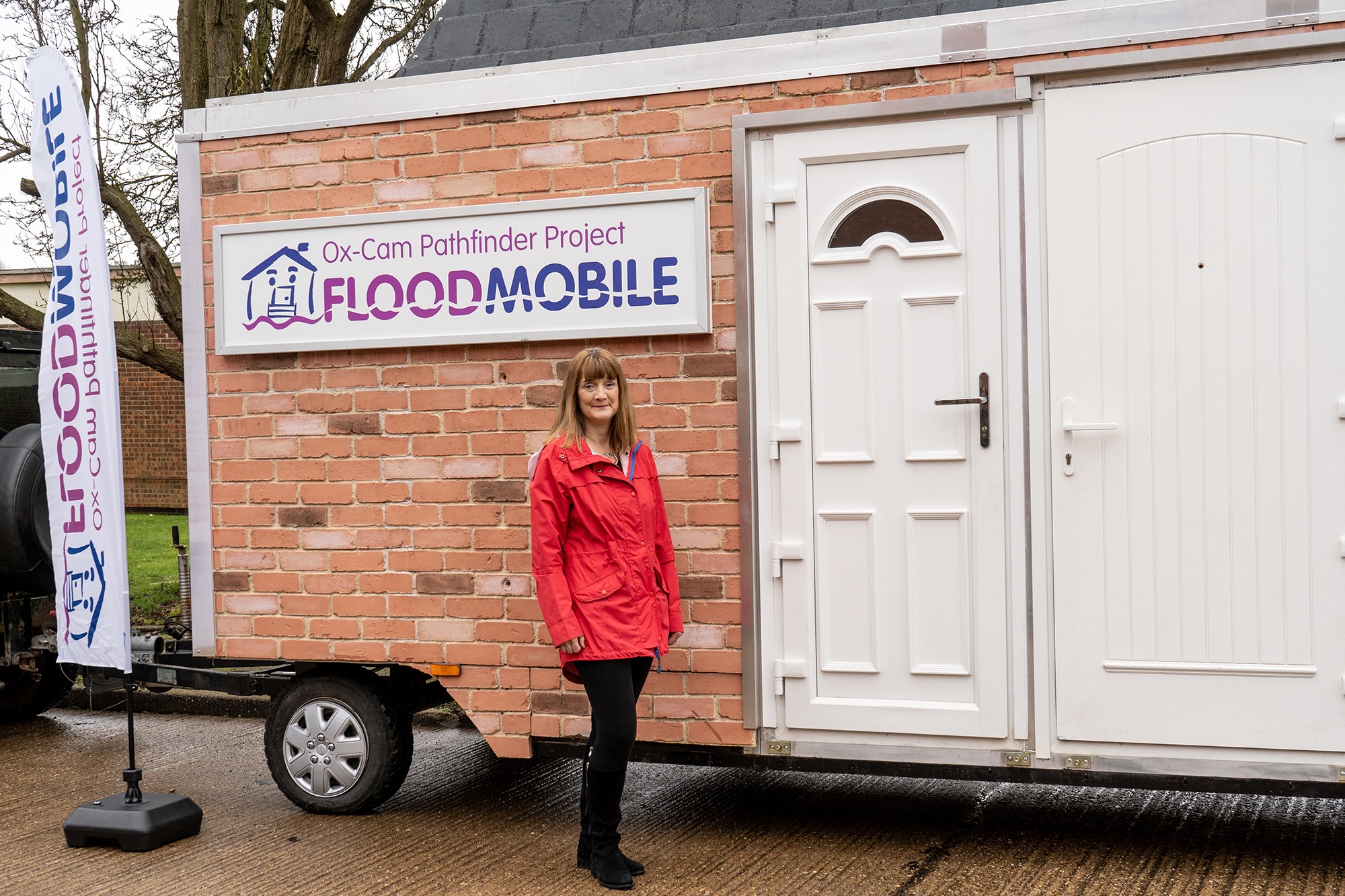 In my quest to promote the benefits of property flood resilience, I was delighted take an active role in one of three DEFRA-funded national pathfinder partnerships, the Ox-Cam Property Flood Resilience (PFR) Pathfinder Project.  It aimed to raise awareness and take-up of property flood resilience measures, which homeowners and businesses can install, to help lessen the impact of future flood events.
I was keen to go into the heart of 'at-risk' communities to share information as to just what can be done to reduce the awful impact a flood can have. During a planning meeting, I suggested the concept of  a ' house on wheels', packed full of PFR products, that we could take into communities at risk of flooding As a result,  the Ox-Cam PFR project specially commissioned a 'Floodmobile', which is an interactive demonstration vehicle that shows examples of over 50 practical measures, from pumps and barriers to air bricks, flood doors and non-return valves plus varying examples of flood recoverable repair such as flooring, kitchens, and membrane systems. My dream become a reality! 
The Floodmobile is highly visible and aesthetically pleasing internally and certainly pulled in the crowds when we took to the roads!
The project has now ended, but the Floodmobile, along with me can now be hired out to interested parties who wanted to work within communities at flood risk.  To date It has visited conferences, such as Flood and Cost and Flood Expo.  The Floodmobile and I have also travelled extensively all over England including two visits to Scotland.
If you are interested in hiring the Floodmobile, please contact Kate McLaren
Kate.McLaren@westnorthants.gov.uk