The business guide to property flood resilience
With over 300,000 commercial properties estimated to be at risk across the UK, businesses need to ensure they are not only aware of their flood risk, but also better prepared in case a flood happens. This practical guide seeks to help you take proactive steps to prepare for a flood.
Read the guide for businesses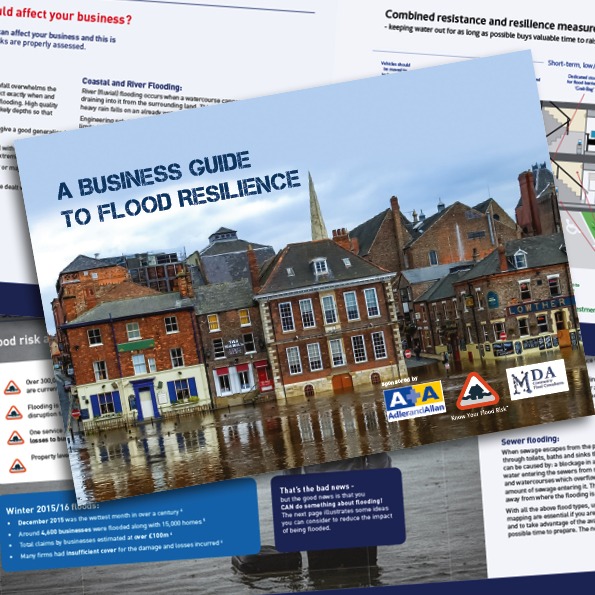 Flood handbook for your business
This booklet compiles information to describe the local flood risks to your business, helpful advice on how to prepare your premises for flooding, and a flood plan template to reduce the impacts and keep your business open. It also contains some fantastic examples of small businesses who have done just that and now benefit from the improved resilience.
Read the flood handbook for your business